Our Strategy – Strong Family, Strong Communities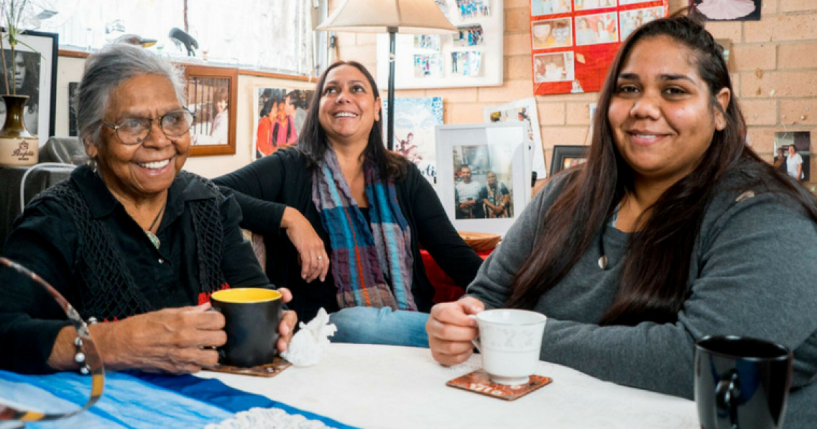 Strong Family, Strong Communities is the AHO's 10-year strategy to improve the well-being of NSW Aboriginal families and communities through housing.

The strategy, includes both our core business and key programs and is underpinned by four interconnected pillars:
Housing Solutions
Delivering housing solutions with Aboriginal families based on demand for social and affordable housing.
Client Outcomes
Achieving better outcomes with Aboriginal tenants and clients through partnerships with Aboriginal organisations, human services agencies, and by creating study, work and business opportunities.
Growing the Sector 
Strengthening and growing Aboriginal Community Housing Providers (ACHP) through sector investment, regulation and the transfer of housing and property management.
Data and Evidence
Improving data collection, evaluation and analysis to plan and in invest in the future.
For further information on the Listen and Yarn consultations which informed our strategy, click here.
Phase One of the strategy finished on 30 June 2022.  For a snapshot of key achievements click here.
Phase Two builds on our Phase One successes with specific commitments outlined in each of pillar pages on the side. 
During Phase One we focused on what and when we delivering.  Phase Two will also highlight our efforts to improve how we work with Aboriginal people and other stakeholders.  We will focus specifically on how we are:
Keeping Aboriginal culture at the center of everything we do
Accountability and governance
Demonstrating change
For more information on what we are doing to improve how we work, please refer to the How We Deliver page.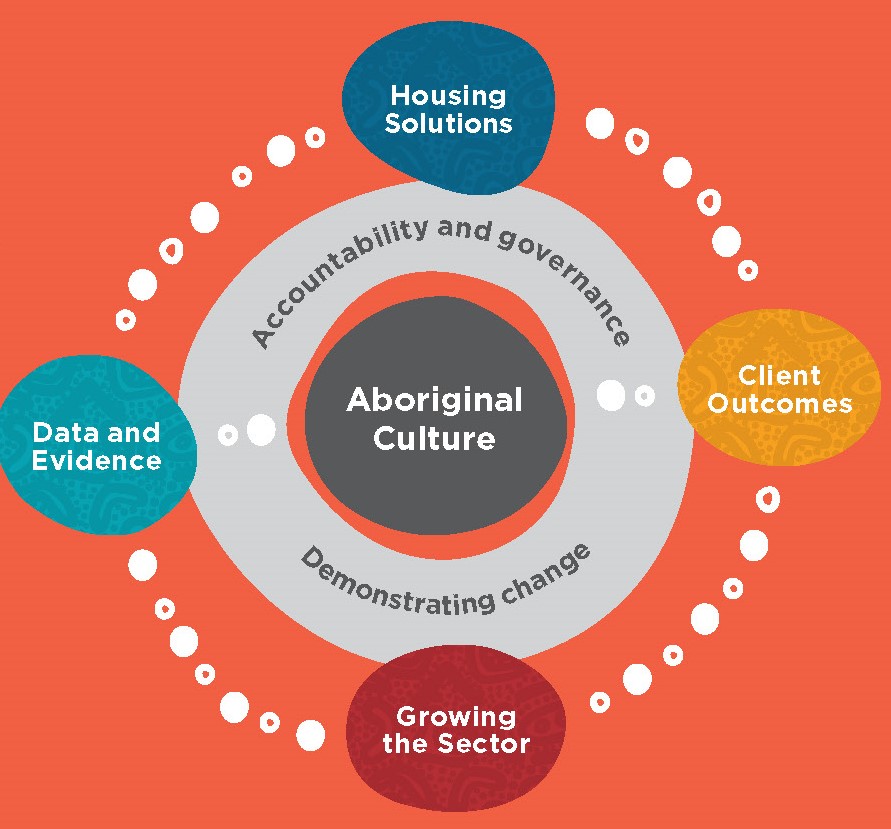 Reporting

Every quarter we will provide an update on:
what we achieved in the previous quarter
what we plan to achieve in the upcoming quarter
Every six months we will provide an update on:
how we are tracking against our longer term commitments
Find out more