Strong Families Strong Communities - What We Have Delivered – Growing the Sector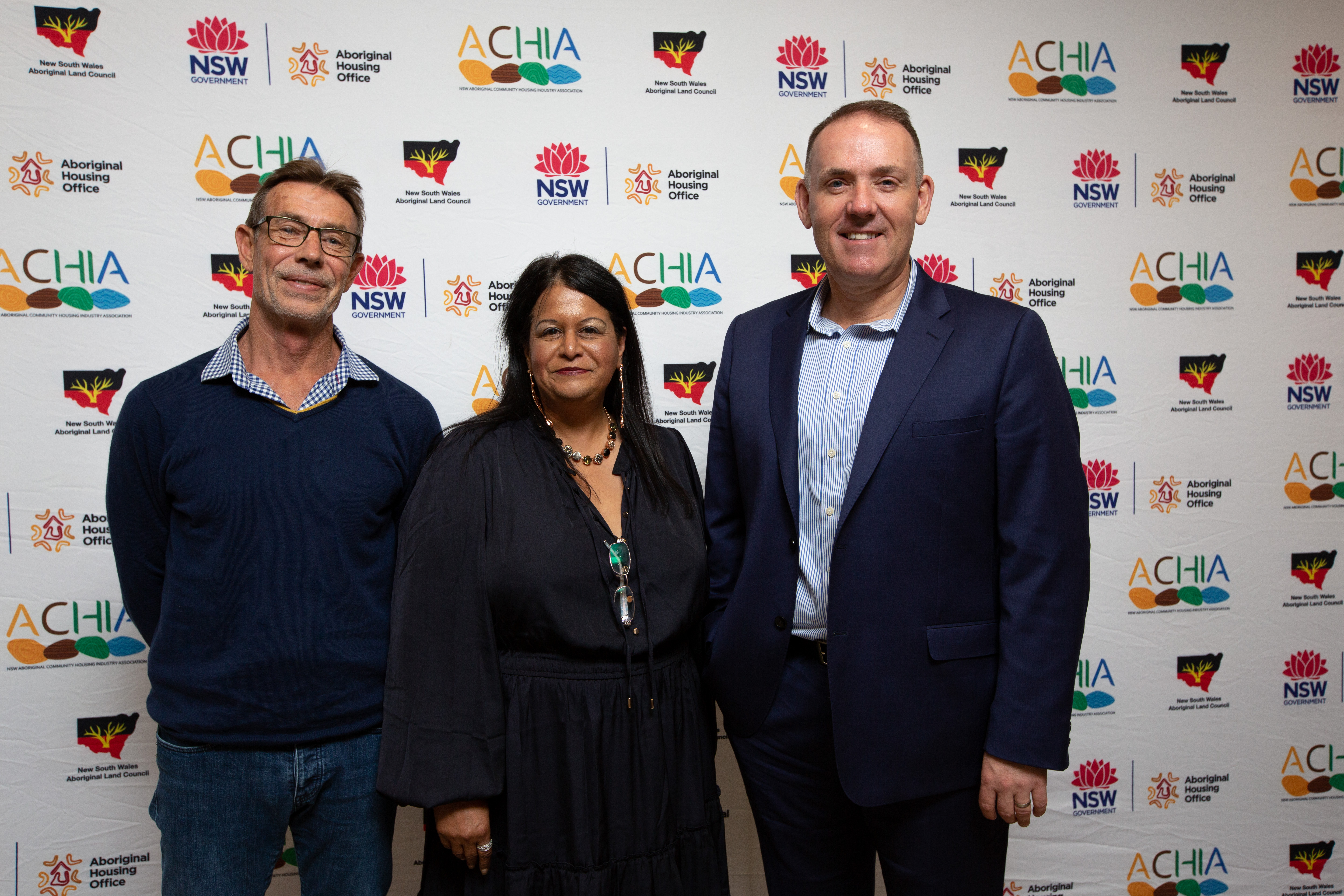 Pillar 3: Growing the Sector
Strengthening and growing ACHPs through sector investment, regulation and the transfer of housing and property management.
Sector Reform Steering Committee
As at 30 June 2020 there were 198 ACHPs in NSW who managed 5,011 properties, representing 3% of the total social housing stock in the state.
A strong and viable ACHP sector is critical to delivering on the tenant improvements as identified in the SFSC strategy. ACHPs build on local knowledges to deliver critical support in their communities and the AHO is setting up Aboriginal people and communities for success and helping them to thrive.
In recognition of this aim, the AHO formalised a collaborative partnership with the Aboriginal Community Housing Industry Association (ACHIA) and NSW Aboriginal Land Council (NSWALC) to establish the Sector Reform Steering Committee. The partners of this committee co-designed and launched sector visioning workshops with the broader sector; one held virtually and one held face-to-face in 2020–21. The events were highly successful in determining the priority areas for the sector and considering long-term needs in defining future housing targets, registration and consolidation, and future subsidy arrangements.
National Regulatory System for Community Housing
As part of strengthening the sector, 18 ACHPs were supported to attain registration under the National Regulatory System for Community Housing or the NSW Local Scheme, including four Local Aboriginal Land Councils.
AHO Growth Providers
In 2020–21 the AHO Growth Provider network increased from 15 to 28 ACHPs. Growth Providers are suitable ACHPs who are looking to 'grow' and are ready to work in partnership with the AHO. These providers may be eligible for future property management transfers and funding and support opportunities. The AHO is committed to encouraging ACHPs to grow and strengthen their capabilities so AHO properties can be managed by organisations with a strong cultural understanding of Aboriginal communities and their needs.
Property Management Transfer
A significant milestone in sector development was marked this year when the AHO announced that the transfer of 1,500 tenant and property management arrangements to ACHPs will be completed by June 2022.