Strong Family, Strong Communities is a ten-year plan to improve the well-being of NSW Aboriginal families and communities through housing.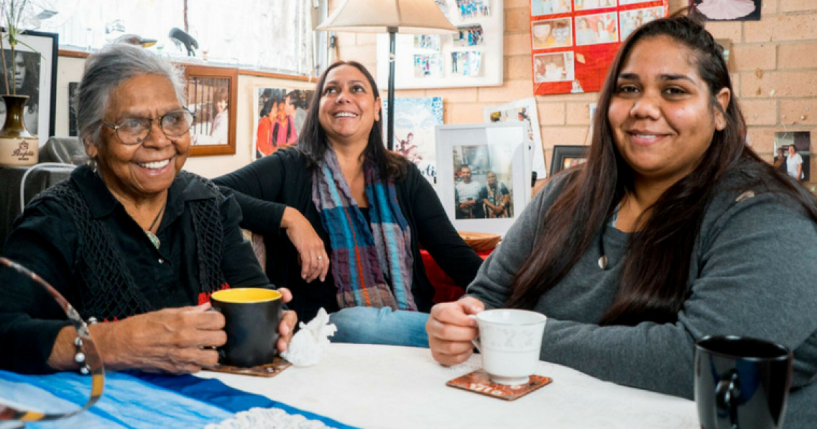 Putting Families First:
Improving housing services with a focus on families
Partnering with human services (NGOs and health, justice, education and employment) so families thrive in their homes and communities
Strengthening the Aboriginal Housing Sector:
Working with Aboriginal community housing providers so they are well-regulated
Supporting providers to build their capacity and capability to provide better services for the future
Better Understanding:
Improving data collection, analysis and evaluation to better understand needs for the future and improve services and client experience
Listen & Yarn
The Aboriginal Housing Office has been Listening and Yarning with Aboriginal communities across NSW. We've been asking what is important when it comes to social housing.
Find out: What%20We%20Heard.pdf
Where To From Here
Implementation Plan - What We Heard from Aboriginal people and families, communities and service providers has been used to develop the Strong%20Family%2C%20Strong%20Communities%20Implementation%20Plan.pdf. This Plan aims to provide stable housing for Aboriginal people and families and supports positive health, education and employment outcomes. It outlines what we heard and how we will respond.
Progress reporting of Strong Family, Strong Communities against 2022 targets
Strong Family, Strong Communities is the AHO's 10-year strategy to improve the well-being of NSW Aboriginal families and communities through housing.
There are four pillars of focus against the strategy:
Housing Solutions - delivering housing solutions with Aboriginal families based on demand for social and affordable housing.
Client Outcomes - achieving better outcomes with Aboriginal tenants and clients through partnerships with Aboriginal organisations, human services agencies, and by creating study, work and business opportunities.
Growing the Sector - strengthening and growing Aboriginal Community Housing Providers (ACHP) through sector investment, regulation and the transfer of housing and property management.
Data and evidence - improving data collection, evaluation and analysis to plan and in invest in the future.
Below are our quarterly snapshots, showcasing highlights of the work delivered by teams across the AHO.